What we call Gulet
WHAT WE CALL A GULET
What is Gulet? A Great Means Of Sailing in the Sea While Expiring All the Wonders!
Gullet cruising is definitely one of the most renowned activities what holidaymakers could enjoy when exploring the enticement of the Turkish Riviera. The modern industry of Gulet cruise has developed to ideally exploit the splendours of Turkey's coastline, offering visitors with remarkable views of a uniquely eye-catching country; a great opportunity to explore the warm waters as well as sheltered covers of this splendid region. You must be wondering what is Gulet. Well, a gullet is a wooden motor powered sailing yacht that's renowned for offering the peak of luxury. Though mainly motor-powered they most of the time comprises elevated sails as a quieter and secondary means of impulsion. Opulently intended to be equally pleasing to the eye as well as appealing to the requirements of the discerning voyager, they're an invention of a marine heritage that's 2nd to none. From the Traditional era to the Ottoman Empire as well as beyond, Turkey has been well known regarding the excellence of its craftsmen as well as the beauties of its sailboat charter or ships. Overall the Gullet is the modern depiction of this tradition. Well, there are no shortages of yacht charter in Turkey and Greek islands but choosing the best one is always a task ahead.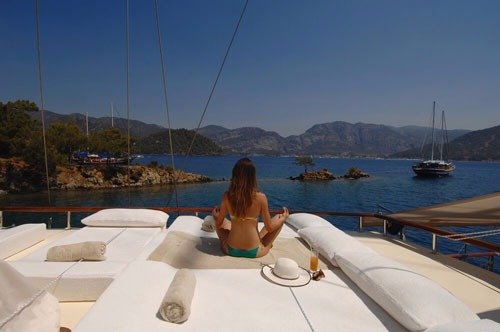 Have fun in the perfect delight boat
Built with wide, flat deck and strong square sails Gullet is the perfect delight boat as well as an exclusive treat to enjoy your gulet holiday in Turkey. In fact, many describe it as a small hotel which floats over the sea. Yachting Turkey will be even more pleased with all such facilities available. There are also private yacht charters in turkey that gives you complete freedom to enjoy your privacy. Inside these charters, you can find facilities like libraries, cushioned lounge areas, air conditioning, private cabins, sun decks and bar as well. The best thing about it is you are more likely to be escorted by an energetic, friendly as well as experienced regional crew to share the attraction of the neighbouring location with you. No matter whether you are looking to Ferry to Kos or ferry to Greece, now you can avail them all with ease. If you are desperate to explore the open sky while sailing in the sea, then you can rent a bareboat in Turkey for the best possible result. So, what are you waiting for? Get ready to sail in turkey for the best amusement.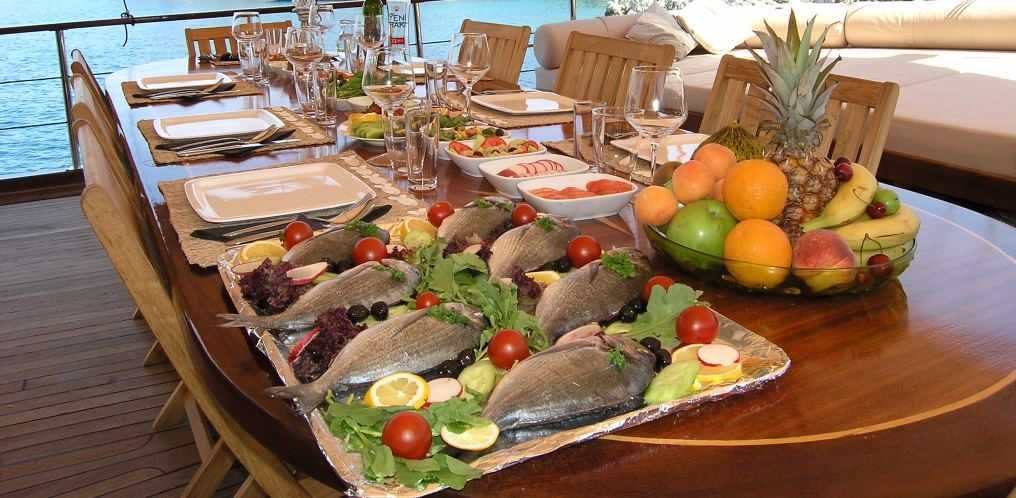 The gulet cruising is the most famous activities, which holidaymakers will enjoy when exploring temptations of Turkish Riviera. This is no exaggeration in saying they are to Turkey just like Gondola is for Venice and Tram to Melbourne. Modern industry of Gulet cruise now has evolved to rightly exploit beauties in Turkey's Aegean coastline, giving the visitors with the unforgettable views of a uniquely attractive country; the perfect opportunity for enjoying warm waters as well as secluded coves of the breathtaking area. However, what makes the Gulet a Gulet?
The Gulet is a wooden motor powered yacht, which is famed for giving zenith of luxury. Although mainly motor powered they boast the tall sails as the secondary, and quieter, it means propulsion. Opulently made to be pleasing to your eye as well as appealing to needs of the discerning traveller, and they are the product of maritime heritage, which is just second to none. Also, from the Classical era to Ottoman Empire, Turkish area is very popular for the quality of the craftsmen and handsomeness of the ships. Gulet is a modern representation of the tradition.
Name 'Gulet' has come from French word named 'Golette' (it means 'Schooner'), even though it might equally be the adaptation of Venetian word named 'Galiota' (it means 'Galleon'). Like with a lot of linguistic history you will see there are a lot of theories, and nothing is sure. So, what is certain is a form of modern vessel, which you can enjoy on the Gulet cruise. It is built with the wide and flat deck, the large and round stern, 2 masts as well as strong, square sails, Gulet is a definite pleasure boat as well as a unique treat that you can enjoy on the holidays at Turkey.