Further Greek islands
FURTHER GREEK ISLANDS
We know that many of the popular Greek islands are now being visited by many Turkish tourists. In the meantime, it started to become popular in the remote islands that can be visited with Turkish boats and boat tourism. These islands, with brief information below, are welcoming tourists from all over the world with its clean sea, architecture and nature.
Whether you want to hire a sailboat, you can explore these distant Greek Names by yourself, or you can sit in a tavern and eat your fish and make discoveries in secret islands of the islands.
Santorini
Santorini erupts with charm. A volcano embraced by the Aegean, this island-phenomenon in the Cyclades gives its visitors a mythical experience.
Santorini – also known as Thera in Greek – is the island immortalized by poets and painters, thanks to its celebrated light, multi-coloured cliffs and picture-perfect sunsets. On this island all senses are magnified, a product of its many contrasts: black earth against whitewashed homes clinging to the cliffside, or wild volcanic sculptures against sleek Cycladic lines.
Welcome to the Aegean, to one of the most beautiful islands in the world and one of the most popular destinations in Greece. Welcome to Santorini!
Patmos
Grandeur and serenity. That's what you feel when you enter the streets of Hora and the monastery. For many years, during Orthodox Easter and all summer long, Patmos has been frequented by intellectuals, artists, royalty and celebrities from all over the world. Small and secluded yet spectacular all the same, it is the island of The Apocalypse, "The Jerusalem of the Aegean", and has a deep relationship with religion.
Mystical experiences await you here in the Dodecanese: In the dark cave where St John the Divine wrote the book of Revelation, the Monastery of St John the Theologian, and the labyrinthine streets of Hora with its impressive aristocratic homes. Visit and discover an island-monument that Unesco has declared a World Heritage Site.
Mykonos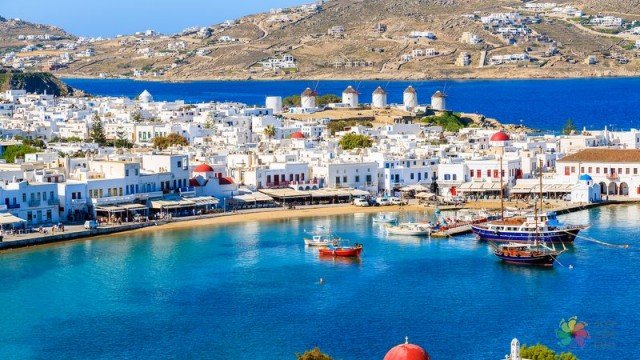 Everyone has heard of Mykonos, the most famous island in the Aegean and the most popular destination in Greece, and in the world, for travellers of all types. Satisfy your appetite for luxury and adventure in this cosmopolitan island that provides whatever you desire! It has been attracting well-heeled Athenians and international celebrities like a magnet since 1960.
Voted the top summer holiday destination time and again for good reason: exceptional beaches, award-winning restaurants, legendary parties, expensive yachts, dreamy villas, luxury hotels, beautiful people, 5 star service. Mykonos will seduce you. Awash in its iridescent Aegean light, which it shares with neighbouring Delos, you will be transformed. Put your finger on its pulse and you'll fall hopelessly in love.
Paros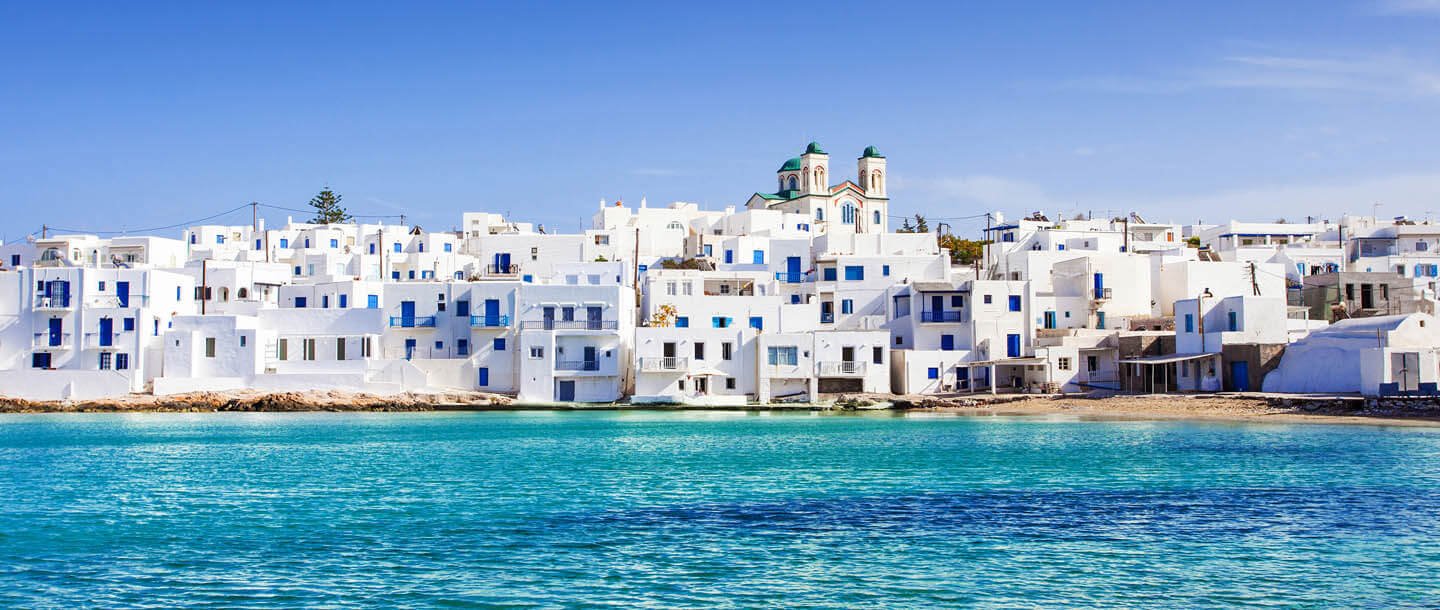 Multilayered, multidimensional Paros will offer you whatever you desire, leaving you free to choose the holiday of your dreams. In the most popular cluster of islands in the Aegean, the Cyclades, Paros gives you the chance to enjoy the holiday of your dreams. If you want to spend your days swimming, you'll find beaches large and small, secret and well-known. If you chase the wind, you'll rejoice in the plentiful world- famous beaches for kitesurfing and windsurfing.
If you're after a Cycladic fairy tale, you'll be intoxicated by the smell of jasmine and bougainvillea, the maze of hidden alleyways in Parikia, and leisurely afternoons in Naoussa's tiny and charming marinas. If you're looking to turn up the volume, you'll enjoy exotic cocktails and loud music at lively beach bars and clubs, day or night.
If you want to travel in time, you'll visit the most significant early church in the Aegean, and the most important attraction of the island, and stand awestruck in Panagia Ekatontapiliani (Church of 100 Doors). You'll climb up to the Venetian castle at the port and visit the Byzantine Road at Lefkes. However you get here, whatever your heart desires, one thing is certain: Paros has it all!
Hydra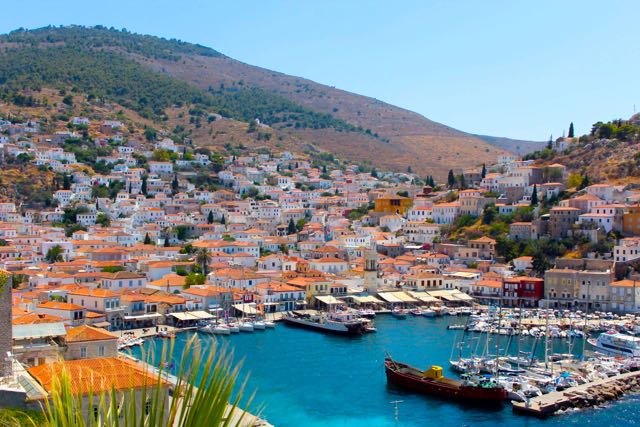 Discover the beauty of this tiny Greek island that has enchanted international jet setters, as well as artists like Chagall and Picasso. Close to Athens, this small, mountainous, arid island has for many years mesmerised travellers with its rich history and cultural allure. This island in the Argosaronic Gulf nurtured a revolution, and won independence for an entire country. Hydra Town, Kaminia, Vlichos, Molos, Episkopi and Mandraki; Hydra in its entirety amounts to one small stroll.
Water taxis buzz around the island like bees. When you arrive you instantly feel the change of pace. The main port is cosmopolitan and elegant, with its 18th century mansions, captains' homes, old churches, wells, and marble-covered lanes that fan out everywhere. A trip to take you back in time.