Blue Cruise
BLUE CRUISE
Economic Gulet | Standard Gulet |Luxury Gulet | Deluxe Gulet
It is the dream of every person to escape from the constantly clogged traffic and crowds in the complexity of mega cities. How pleasant is it to the ears to enjoy the life of the sea and the boat with your loved ones in a quiet, quiet bay in the middle of the sea. '' Blue Voyage '' stop. Don't live to survive, stay alone instead rest our soul in nature; for a sense of detox in our soul.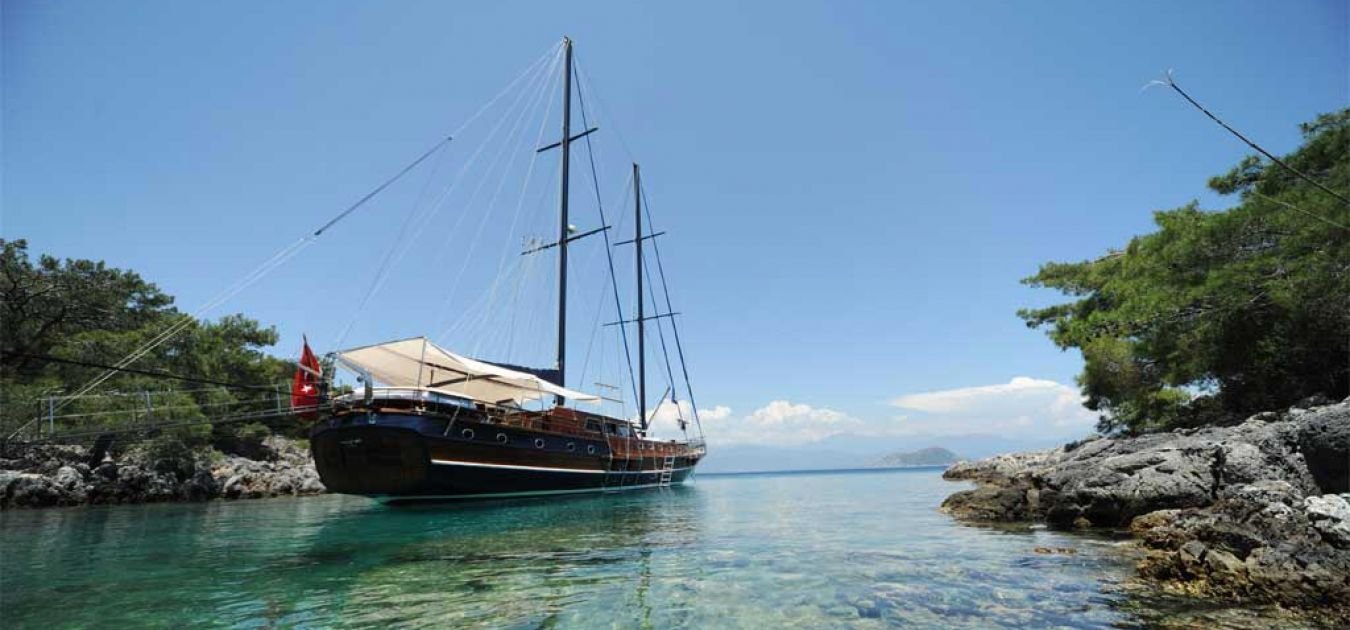 The Blue Voyage offers the opportunity to live a dream, to get away from the dullness of regular day to day life. What you plan to do on your voyage is entirely up to you, Whether you want to relax with your favourite book, or explore the ocean actively, any Blue cruise voyage allows you to so. Every day will bring new and exciting delight. Wake up in another bay every day, swim in coasts and waters you only thought exist in photographs and films. Take short nature walks on the Blue Cruise leisurely and see the stunning views and historical landmarks around Turkey and the Greek Islands. There are many mythological and magical remains in the history of Turkey and Greece, Both inshore and offshore.
Every cruise is designed to please the individual needs of the customer. Why not arrange after-dinner entertainment on board? Or explore an excursion on shore... Be wined and dined under the stars, make magical memories with the people you love the most. We guarantee the most memorable times will be when you are eating a specially prepared meal by one of our top chefs.
Discover many coves and bays in the privacy of your own Gulet. Every day will be anew and natural tour of destiny. Enjoy swimming, diving and water sports on board. Our fully equipped gulets are everything you need fır the perfect adventure. On the coasts of Turkey and the Greek Islands you can discover the most deserted yet breathtaking points, indulge in delicious cuisine, sail turquoise waters and discover traces of thousands of years of civilization both on and offshore. From the Karia civilizations to the Lydians, Roma, Byzantine and Ottomans, every community has left a mark on this shore. The Anatolian and Aegean coasts, which are considered to be a fifth of civilization, welcomed you and waiting for you blue passengers.